Welcome, I'm Kat Stojkovic
I've been involved in the Fitness and Wellness Industry for over 35 years as an athlete, personal trainer, dancer, nutritionist, bodybuilding coach and teacher of Pilates, Yoga, Barre, Pump, Conditioning and Aerobics.
In recent years I have worked as a Mindfulness and Life coach incorporating alternative therapies in Reiki, Quantum Healing Hypnosis, Angelic Reiki, Crystal Therapies, Energy Transformation, Chakra Balancing, Breathwork and Meditation.
I take a holistic approach to my coaching and as such seek to bring out the full potential of your body, mind and soul.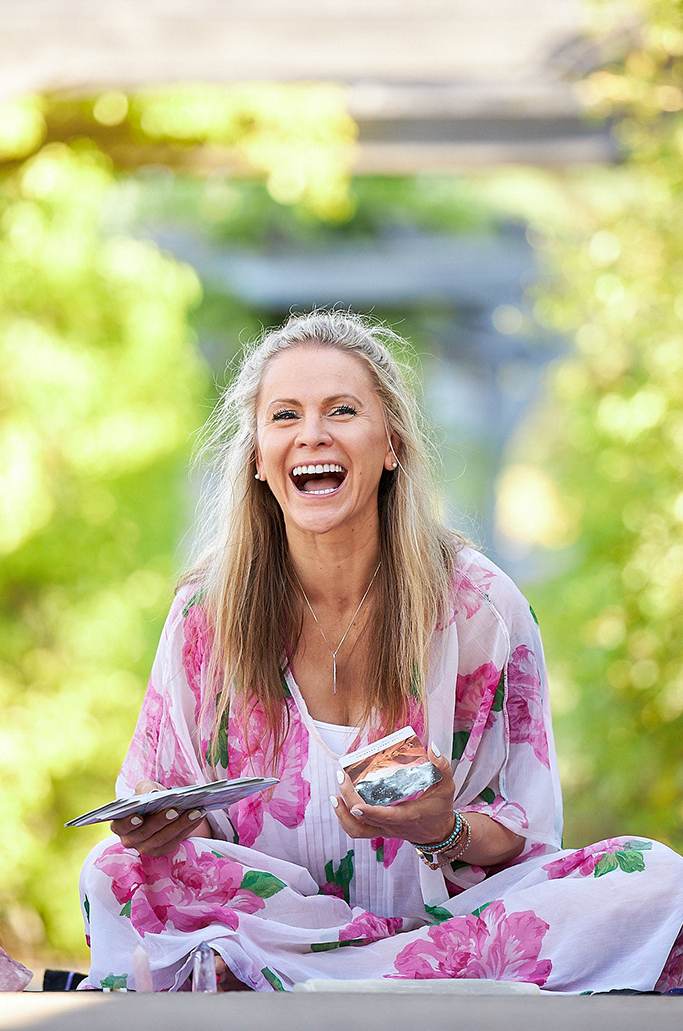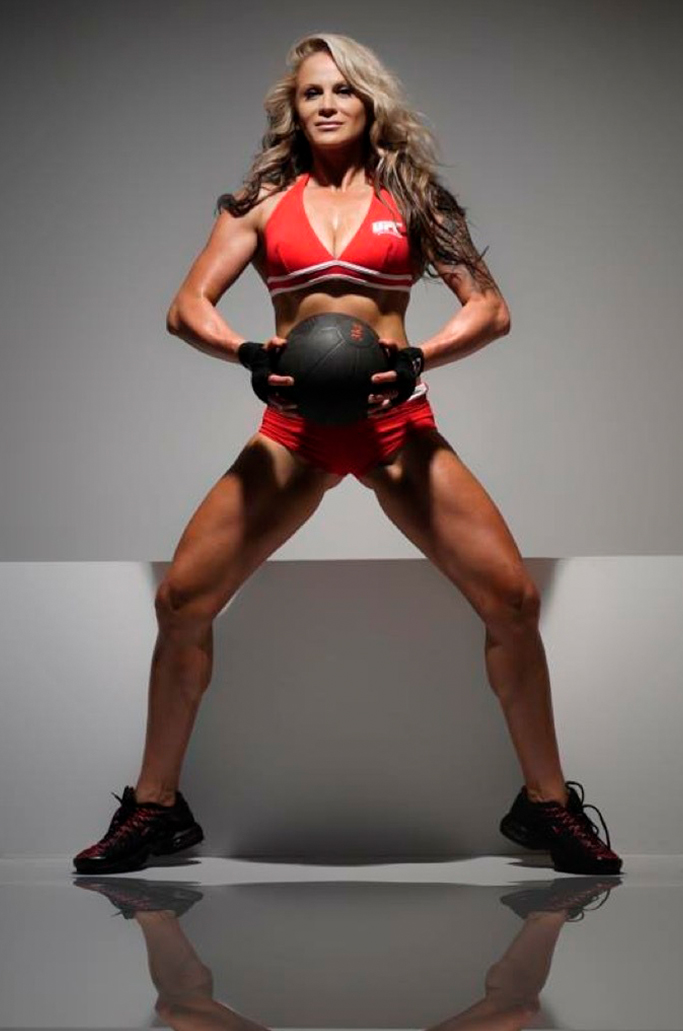 Heartspacekat on TwitchTV
Katarina is the founder of Heartspacekat, a virtual wellness centre on TwitchTV (app).

The idea behind this venture was created in 2020, in order to raise the vibration of humanity, bring happiness, help others in difficult times by bringing body, mind, soul health to everyone.
Her channel offers body, mind and soul classes to everyone. All streaming is live and available to all by following the Heartspacekat channel and are based on optional donations from your heart.

Additionally, classes, workshops, posture clinics, meditations and other content are available on demand through a subscription to Heartspacekat. This can be done for as little as 4.99 a month or even free of charge if you have an Amazon prime account!

Here you will have access to weekly Pilates, Yoga, Barre and Pump/Lift/Shape classes; biweekly posture clinics which analyse various exercises from all classes in detail to gain maximum results in the safest way possible; monthly workshops and meditations on various topics related to the body, mind and soul.
Katarina's ZOOM offers a number of fitness classes as well as mindfulness coaching (one-on-one and group options) available in both English and Slovak.
Energy philanthropy is giving unconditionally from the heart. As our planet entered the Age of Aquarius and has started shifting into a higher dimension from 21.12.2020 (from 3D dualistic plane towards 5D plane of love), business structures are incrementally transforming, to match this new vibration and frequency.
Humanity as a collective will learn unity, oneness and will collectively help each other going forward. Katarina brought this concept forward with the launch of her Virtual Wellness Centre. All of her classes on TwitchTv and ZOOM are based on optional donations of participants.
Katarina is here to help everyone. All initial consultations for any body, mind, soul modalities are offered complimentary, so feel free to connect to Heartspace and let her to custom tailor your desired transformation.
For Twitch classes just follow or subscribe Heartspacekat by registering on TwitchTv webpage, for ZOOM classes contact Katarina for meeting link. 
All Twitch classes are available on replay through subscription. There are also special events monthly hosted on Heartspacekat, these events have included meditations, workshops with guests and nutrition windows. If you are interested, please check Katarina's schedule directly on TwitchTv, or contact her directly.
Day
Time
Monday
07:00 PM - Pilates ZOOM
Tuesday
06:30 PM – Posture Clinic Twitch Monthly
Wednesday
7:15 PM - Pilates Twitch
Thursday
7:00 PM – Barre Twitch
Saturday
10:00 AM – Pump, Lift, & Shape Twitch
Saturday
Afternoon Workshop Monthly
Sunday
10:00 AM – Yoga Twitch
A.J. Thomas  
Kat is the most wonderfully warm and intuitive coach who I have had the pleasure of working with for a number of years. Always positive, always motivating, she has helped me to transform my body to the best shape it has ever been in. My confidence has rocketed and as a result my positivity and gratitude for life has improved immensely. Her energy work has been very cathartic for me at times and has even opened up my own psychic abilities I never knew had existed. I am so very grateful to you Kat.  
Inga B.
Sometimes life brings real blessings and, believe me, if you want a supportive and inspirational trainer, Kat is a real blessing! She has an amazing wide-ranging knowledge of different types of exercise - yoga, weight lifting, Pilates, to name a few. This, combined with her talent for teaching makes her a superb trainer! I have practiced yoga for many years, with some of the best teachers in the UK and Kat is up there with the best. I first came across Kat in the gym where she was teaching yoga with such heart and joy.  I looked forward to hear class every week.  It has therefore been a privilege to be able to continue practicing with her online for many months, since she decided to go online. She has truly made lockdown bearable and I count my blessings to have the opportunity to follow her classes!
Kate Berkati
I met Kat 5 years ago and I absolutely loved her energy, sense of humour and absolute warrior soul!!! She never gives up, never! I always admired her determination and focus. She earned my trust. I had also amazing experience with her when she done QHHT with me and I can't thank her enough for this amazing and much needed healing!!! She opened old traumas and I had a chance to forgive myself and heal old wounds.  But same as she is taking care of my mental health, she is also amazing in advising me on my physical wellbeing.  She knows so much about body, mind and good food!!! There is no one better who can help you more than a person who went through it all!  I am extremely grateful that our paths crossed and I feel privileged to call Kate my dear friend!!!
Sarah
I first saw Kat 2 years ago for personal training to burn off some excess fat and sculpt. However, I have found that I keep coming back to Kat whenever I need a motivational boost in my training, both private sessions and classes. She is a supportive, energetic and delightful trainer both physically and mentally! Thank you Katya.
Inma
I joined Kat's online barre class after my sister-in-law talked wonders about her. I only have praise for Kat; her positivity, energy and enthusiastic personality are contagious from start to finish. She is definitely knowledgeable and encouraging, making me want to push myself a bit further each time. Not only my core and back are now stronger and my endurance levels higher, but my flexibility is back, which I didn't think it would ever happen again!
Katherine A.
I have been working with Kat for over a year and she has not only helped me recover my strength after an injury but also my inner strength and bring peace within myself. She brings such positivity and high energy to every session and she is a joy to train with. Kat is really focused on alignment and has taught me so much about my body and how to train my muscles properly. On a spiritual level after attending a regression session I left feeling awakened and in tune with what's been holding me back and how to move forward with purpose. I highly recommend Kat for both training and healing, with her knowledge, experience and dedication to helping others she is an inspiration!
Barbara M.
Kat truly is an amazing energy healer and personal trainer! I have been training with Kat after I had my first baby and she got me back in shape in no time! I am very grateful for her strong support and holistic approach.  I have been coming to her for angelic reiki session every month for last 6 months. Words can't express the gratitude I feel towards this treatment and towards Kat's incredible support. I always get my answers and feel like I was born again :). When you feel stuck in your life, have any kind of health issue, or simply want to grow your spiritual connection, Kat Stojkovic is your go to person!
Simin H.
I have used Kat's Pt session which dropped my size and weight very noticeably in very short time(just under 6 weeks) I also did a quantum healing and reiki sessions which was wonderful and guided me to a medicine free life after 8 years of taking 11 tablets a day. With her help I now have a wonderful healthy baby and I had a wonderful pregnancy. (I did few reiki sessions during my pregnancy) I definitely recommend her healing specially if you are fed up with your physical and mental health issues and blood tests results that are not improving. Her aftercare service is also wonderful. I usually just drop her a text and all my questions and problems are sorted. Thank you, wonderful Kat.
Kristina K.
Katarina appeared in my life at exactly the right moment when I was looking for ways to improve my connection with myself. After the first conversation, I felt that I could trust her and our first QHHT session just proved that. I opened my heart and she understood which areas in my life I need to improve, guided me and helped me understand myself. In addition, after our meeting I came home with a list of books, links of meditations/healing music that have benefited my healing. Her advice and suggestions worked well for me. I feel so much gratitude for her and hope she will never stop doing what she loves the most - help others. Thank you
Linda M.
Kat though me everything I need to know about weight lifting. She took into consideration my goals but at the same time taught me methods to achieve them in a manner that is safe and holistic. She is kind and patient however still pushes you during sessions. I would highly recommend.
Seri
I know Katerina from my gym for about 2 years or more now. She is an amazing exceptionally professional Pilates instructor. I know she is great at yoga too. For me the effect of her Pilates her oomph and energy passing on to me even online has been fantastic. She puts me both physically and psychologically at such a positive level I feel like just doing her classes. Also spiritually and motivation boost it is exceptional. Her knowledge of physio and impact of each move is admirable and her attitude in general happy and bubbly. Thank you so much